PVCU windows that look just like timber
Residence 7 is here to inspire you on your journey to create your dream home
Choices 'Residence 7' offers the same great external finish as 'Flush 100', but has been designed with a flush internal finish too, ideal for replacing modern 70mm systems.
Beautifully flush inside and out, available in a range of maintenance-free finishes and a variety of styles, it is versatile without complication. Part of the Residence Collection.
Residence 7 Windows from CWG will soon be supplied Timberweld® a unique method of joining PVCU windows together. The result is a perfect "wooden, butt-joint" effect finish.
Suited for new build and period properties
Beautifully flush inside and out, Residence 7 is available in a range of maintenance-free finishes and a variety of styles.
Versatile to be used without complication on properties new and old.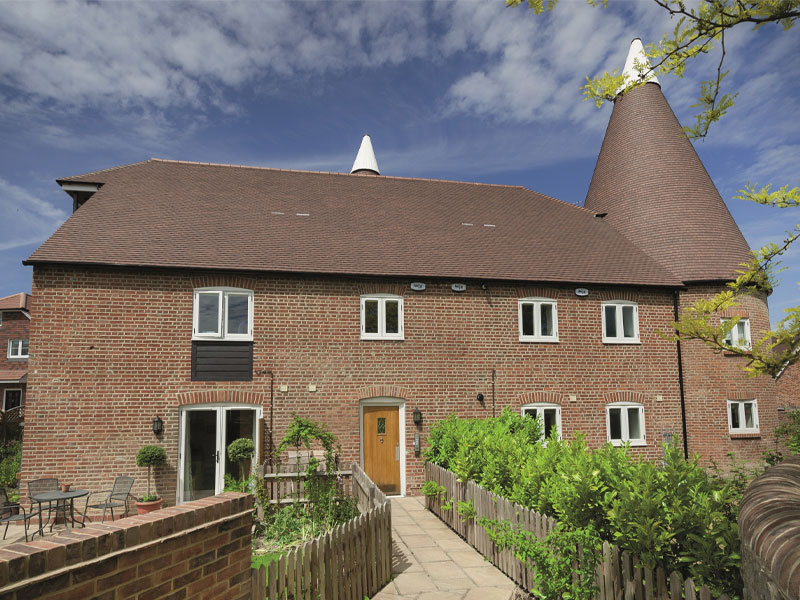 Specification
A seven-chamber design provides high levels of thermal and insulating performance, with a 75mm frame depth makes them ideal for replacing traditional 70mm systems.
75mm frame depth
7 chambers
A++ Energy rating
0.7 U-value
Double or triple glazed
15 Standard Colour Finishes
Flush Internal and External finishes
Flush finishes throughout
Featuring elegant sashes appearance on both the exterior and interior gives R7 its chic modern appearance.
All glass sight-lines are perfectly equal providing symmetry for a timeless kerbside appeal.
(Click on an image to enlarge it)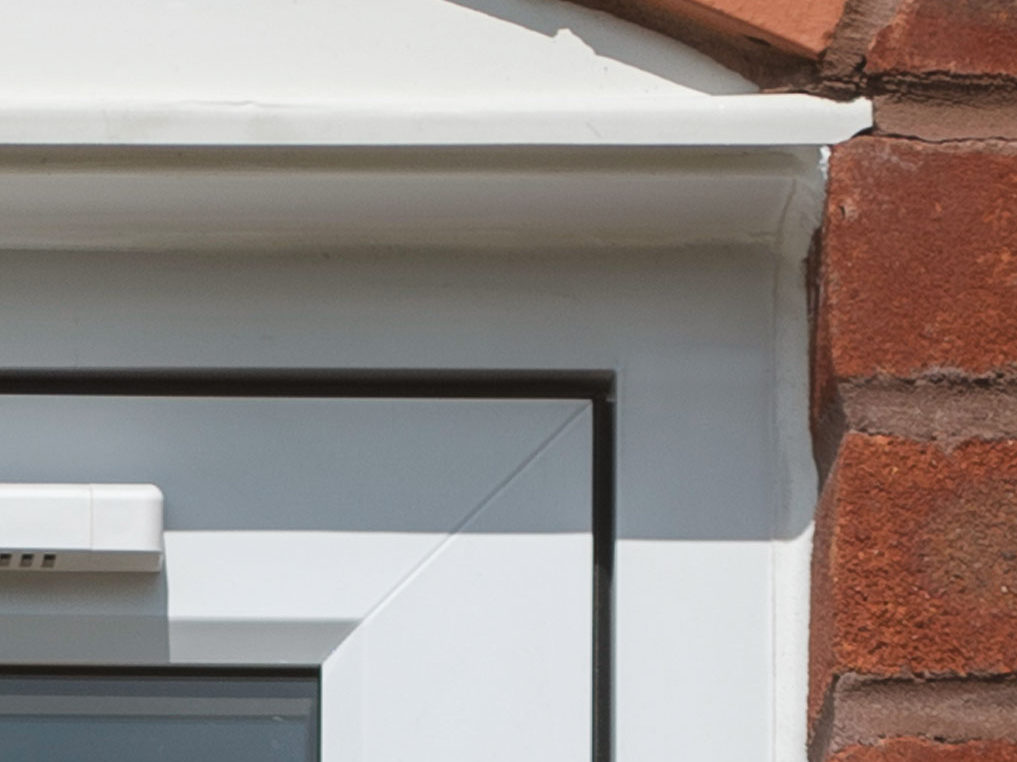 Standard – Corners welded (sash and outerframe)
Upgrade – Corners fully mech jointed
Dummy butt hinge upgrade (Functional butt hinges not available)
Flush external finishes with equal sightline
External transom bar upgrade
Flush internal/external finishes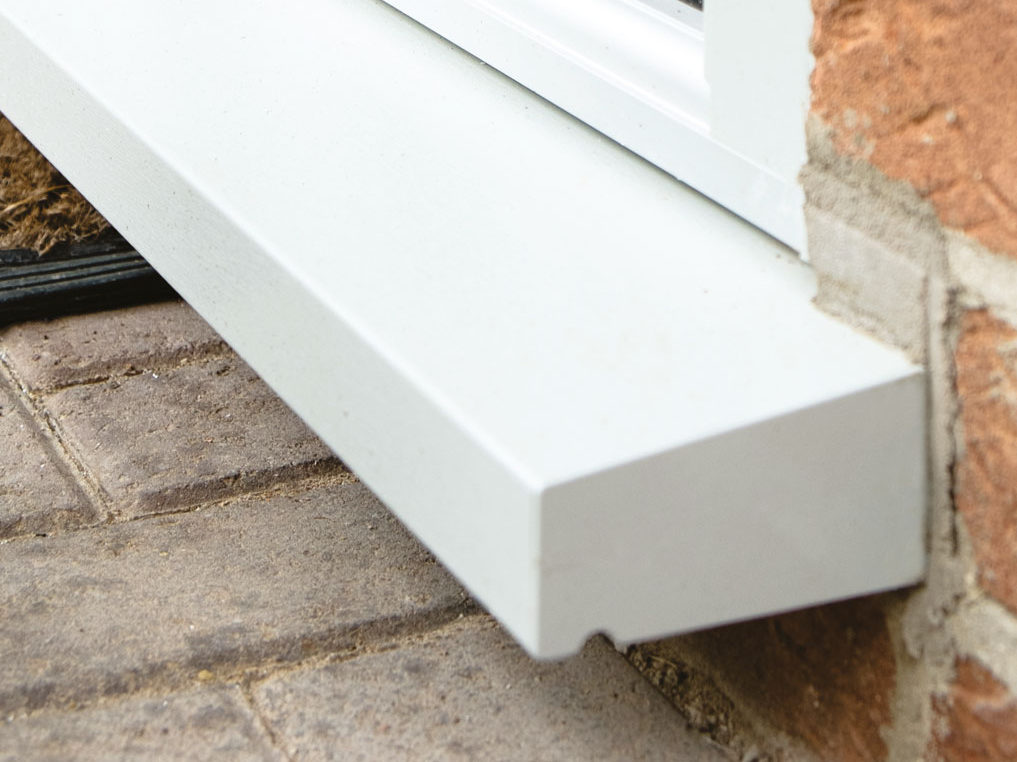 55mm Radlington cill option
20mm Astragal and 60mm Transom bar
upgrade
30mm upstand x 165mm Radlington cill
Fitted as standard to R7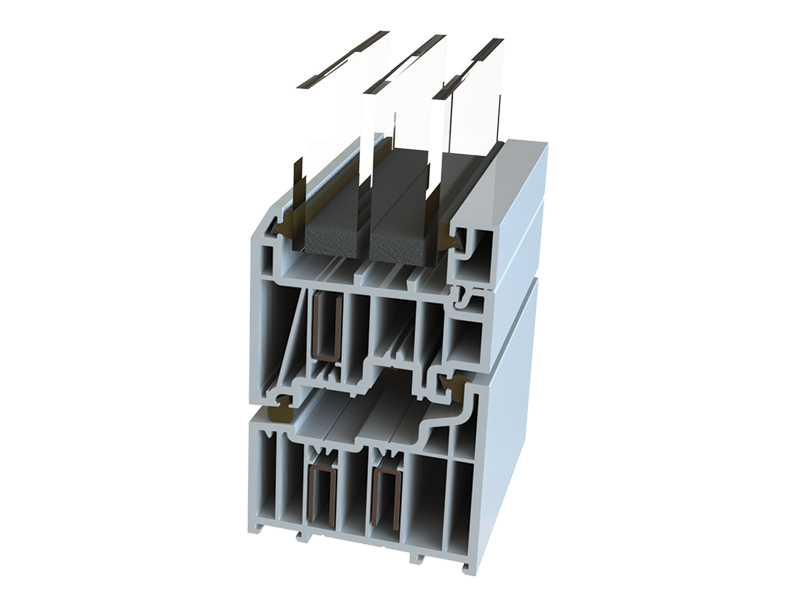 75mm system for 28mm double glazing
or 44mm for triple glazing
Perfectly welded corners with no gaps for a butt-joint effect
Timberweld® is a unique, patented method of joining PVCU windows together.
The result is a perfect "wooden, butt-joint", as if it were a mortice and tenon joint, what's more, the effect is visible on both the outside and inside faces of the window. Rather than seeing nasty diagonal weld lines or corner grooves (a dead give away that they are plastic windows) leading manufactures have adopted our unique method of joining corners.
Colours
Note: Chalk White is Unfoiled
Grained White
Both sides or on chalk White
Clotted Cream
English Oak
Irish Oak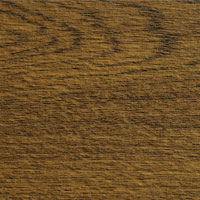 Golden Oak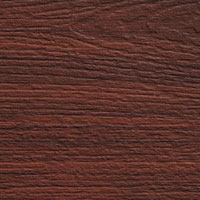 Rosewood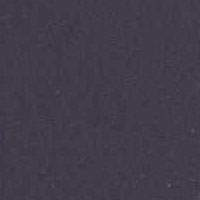 Eclectic Grey (Smooth)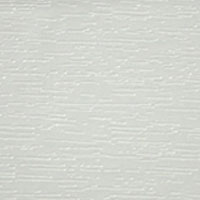 Painswick Grey
No.10 Black
Corse Lawn Grey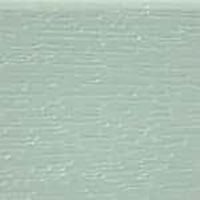 Cotswold Green
Unfoiled matt finish both sides
No.38 Grey
(RAL 7035)
Vintage Cream
(RAL 9001)
Chalk White
(RAL 9016)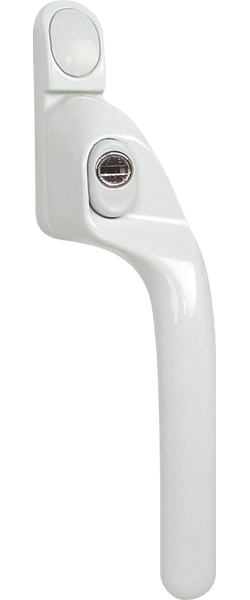 Cranked Handle
White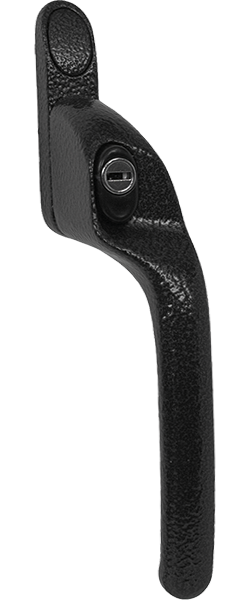 Cranked Handle
Black
Cranked Handle
Hardex Gold
Tear Drop
Hardex Chrome
Monkey Tail
Hardex Graphite
Tear Drop Range Dummy Stay
UPGRADE
PAS 24 DOC Q
Sashes supplied loose glazed, unless sash is greater than 1.5m2 then factory glazed and bonded
Downloads
(Click on a link to download the file)
You might also be interested in...
Do you have a damaged PVCU Door or Window?
CWG now offers Konig PVCU Window and Door Repair Kits
Konig repair kits allow you to easily repair scratches, minor gouges and scuff marks on your PVCU Windows and Doors. Breathing new life into your damaged old PVCU Windows and Doors without needing to break the bank replacing them.
Choices Energy Savings Calculator
Do you want to know how much energy you can save by swapping to Choices Brand Windows?
With the ever increasing cost of fuel bills on everyone's minds, do yourself a favour and see how much energy you could save by swapping your tired old windows to our Energy Effcient 'Choices' brand windows. Not only will you likely save money but you will also be doing your bit to help the environment.
CONTACT US
Contact us on 01536 271940 or fill out our Online Enquiries Form
Timberweld® - Authentic Timber Joints