Tiled Effect Roof
'Choices' WARMroof systems are the most configurable and structurally robust, insulated and tiled roof in the UK market
Whether you are looking to replace an existing conservatory roof only, refurbish an existing conservatory or build a brand new extension. Our WARMroof technology underpins the design in each of our roofs to ensure we offer the very highest levels of thermal efficiency.
'Choices' WARMroof offers the highest levels of thermal efficiency
Why consider a 'Choices' WARMroof?
Award-winning! Voted Best Solid Roof System at the Conservatory & Orangery Awards
Fully insulated tiled roof
Fully guaranteed for 10 years with the tiles carrying either a 25 or 40 year warranty
Choice of two tiles, yet it is structurally tested to take concrete, clay or slate tiles
Fully compliant with Building Regulations throughout the UK and Scotland
Thermal insulation of 0.18 W/m2K
Quick installation – less disruption to your home
One-piece top cap cover for decorative purposes which matches roof slate or tiles
Extra 50mm top panel insulation insulates the bars and eliminates potential thermal bridging issues creating a true 'warm roof' structure.
Tiles – either stock Envirotiles or TapcoSlate or slate, clay or concrete tiles
A breathable waterproof membrane between the top panels and tiles to assist with weatherproofing.
100mm base panel insulation below the bars, retaining the heat within the room
Fully insulated eaves, eliminating any risk of condensation
Retro-fit posts for extra support when using existing conservatory frames (when required)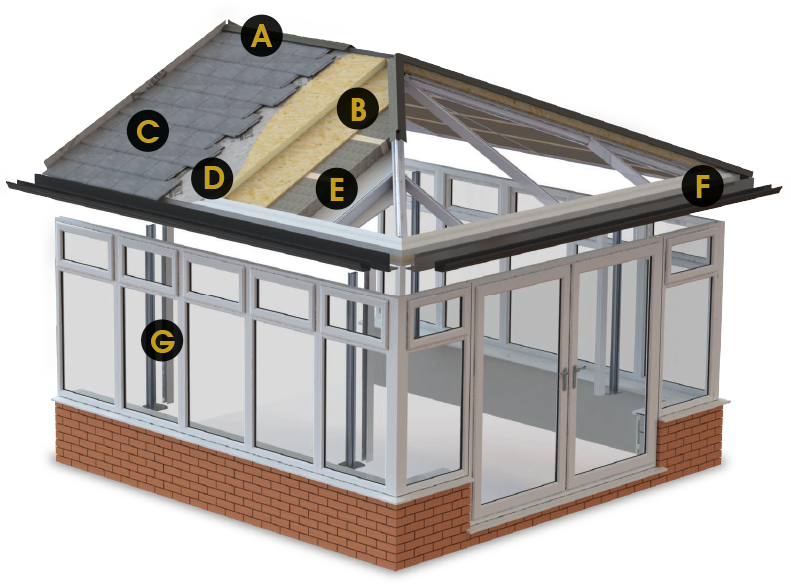 Choices Energy Savings Calculator
Do you want to know how much energy you can save by swapping to Choices Brand Windows?
With the ever increasing cost of fuel bills on everyone's minds, do yourself a favour and see how much energy you could save by swapping your tired old windows to our Energy Effcient 'Choices' brand windows. Not only will you likely save money but you will also be doing your bit to help the environment.
CONTACT US
Contact us on 01536 271940 or complete our Online Enquiries Form