CWG Choices win Midlands Enterprise Award 2022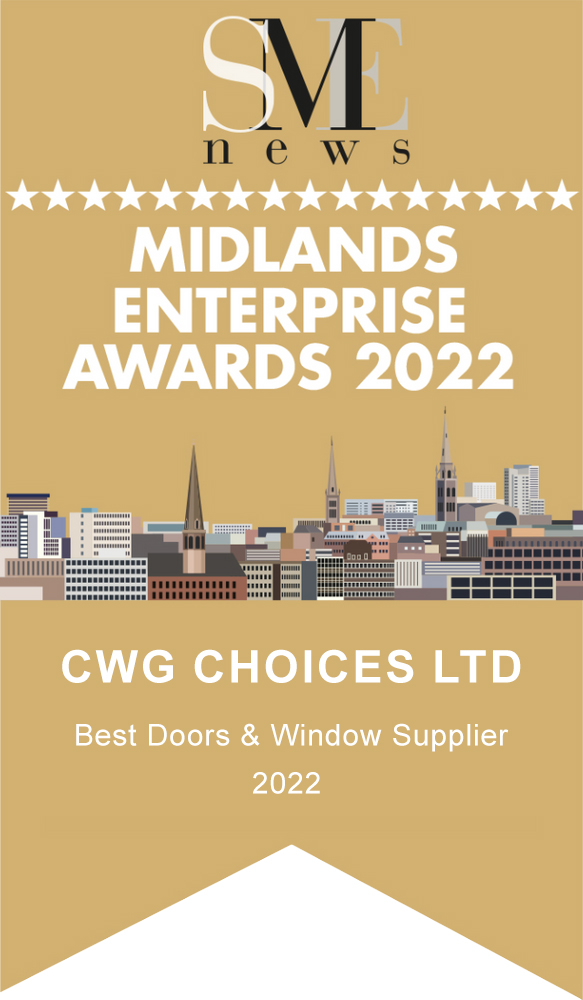 CWG Choices are exceptionally proud to have been awarded the Best Doors and Window Supplier at the SME Midlands Enterprise Awards.
SME News focuses on the UK's Small to Medium Enterprise businesses, in most cases independently owned and employing less than 250 employees, SME businesses are the beating heart of the UK Economy and now in its 5th Year SME News – Midlands Enterprise Awards rewards a vastly diverse range of hardworking individuals and firms operating throughout the Midlands, as well as celebrating the innovation and excellence of those businesses.
"CWG are exceptionally proud to have been nominated for an award, business have had to overcome some tough challenges over the past 24 months. CWG has continued to perform at the top of our game week in week out. It is great to be able to celebrate our success with other innovative and successful businesses from across the Midlands"
said Managing Director Chris Powell
The awards are independently judged on a number of criteria including client dedication, innovation, business growth, longevity, online reputation, and customer feedback.