The ideal solution for heritage applications
Designed to offer a modern aluminium replacement to the traditional steel window
'Choices' Alitherm Heritage is a modern thermal aluminium solution for both heritage and refurbishment projects where the requirement to replace old steel windows is essential.
The window is designed to be built as a series of horizontal modules which can be stacked using horizontal couplers to form a multi-part window featuring a specially designed drip bar between modules.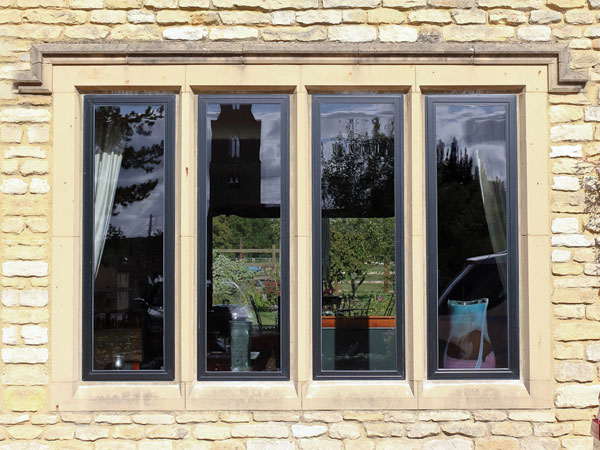 Heritage Window Replacements
Providing a modern, like-for-like replacement for steel windows
The Alitherm Heritage window range features slim profiles and sightlines that are associated with traditional steel doors and windows. However, the system's timeless elegance is also accompanied by the outstanding thermal performance of a modern aluminium system.
Featuring slim, thermally-broken profiles, Alitherm Heritage windows are available in a number of formats.
Smarts Alitherm Heritage from 'Choices'
Alitherm Heritage provides the ideal solution for heritage applications such as listed building renovations and large scale replica-refurbishment projects where planning constraints are to be considered.
Product Specification
Wide range of high quality, thermally-broken window options.
Applications: Fixed windows; Single or double sash; Side hung open-out Casements; Top hung open-out Casements; Tilt & Turn windows; Pivot windows
Features: Polyamide thermal break provides enhanced thermal performance
Designed for: Direct replacement for steel windows
Finish: Single or dual colour, marine quality polyester powder coat as standard
Slimline Heritage Windows
Inspired by the aesthetics of traditional steel windows and doors
Alitherm Heritage features signature slim sightlines and attractive contours making it the ideal choice for heritage building conservation areas where building regulations demand a like-for-like replacement.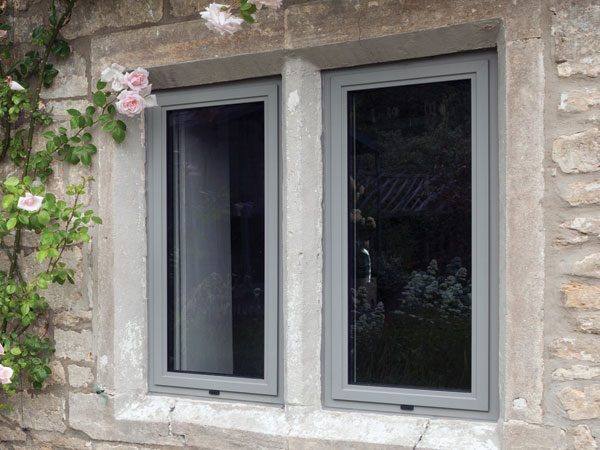 Innovative polyamide thermal break technology
Polyamide thermal break technology creates a barrier between the cold air outside and the warm air inside.
This technology significantly reduces thermal transmittance and enhances the overall U Value of a product and is designed to meet the exacting requirements of Document L 2010. Alitherm products are also available in a choice of standard or non-standard colours, including metallic, dual colour, Smart's Sensations textured, and Alchemy anodised effect finishes.
Slimline system suitable for windows and doors
The 58mm frame and sash suitable for casement and french windows, single and double doors
'Choices' Alitherm features
Choice of colour
Our Heritage windows come in a choice of 3 hard-wearing colour finishes, including white, anthracite and black offering a stunning ultra-slim, clean and modern look.
Wide range of designs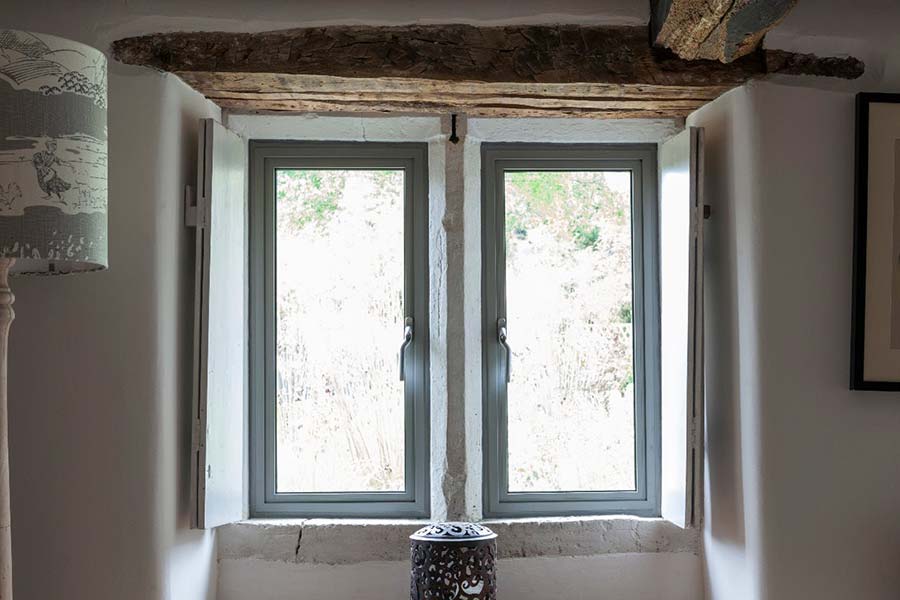 Alitherm Heritage windows are available in a number of formats, including fixed-pane, sash, top-hung and side-hung casement, pivot and tilt and turn.
Glass upgrades
Modern aluminium windows are thermally broken using polyamide, an excellent insulator that helps to insulate windows against heat loss.
Handles and hardware
Our Alitherm Heritage ranges are all available with a suite of hardware options from Traditional to Monkey Tail options.
Reduced maintenance
Maintenance for aluminium systems is simple and straightforward, with a routine 'wipe-clean' all that is required to keep the products looking their best.
Listed buildings
Alitherm Heritage is the ideal solution for projects where planning or design demands dictate the installation of sympathetic materials – even for listed buildings.
Old versus New
Ideal replacement for traditional steel windows
Alitherm Heritage closely replicates the aesthetics of steel windows. The polyamide thermal break technology and modern profile design enhance the thermal performance compared to steel windows.
Because aluminium does not rust or rot, window frames provide great longevity and can last indefinitely.
Choices Energy Savings Calculator
Do you want to know how much energy you can save by swapping to Choices Brand Windows?
With the ever increasing cost of fuel bills on everyone's minds, do yourself a favour and see how much energy you could save by swapping your tired old windows to our Energy Effcient 'Choices' brand windows. Not only will you likely save money but you will also be doing your bit to help the environment.
CONTACT US
Contact us on 01536 271940 or fill out our Online Enquiries Form